Choose from a wide range of undergraduate and postgraduate courses.
Find out about information for: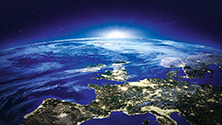 Our academic research is focused on having impact on an international scale.
Find out about our:
Latest News
Recommended levels of sugar halved
The World Health Organisation (WHO) has halved its recommended levels of sugar intake, thanks to a study carried out by Newcastle University academics.
Fat-busting seaweeds identified
Scientists at Newcastle University have identified the seaweeds which are most effective at preventing us from absorbing fat, opening up exciting possibilities for making everyday foods healthier.